Main Page
About Gail
About my CDs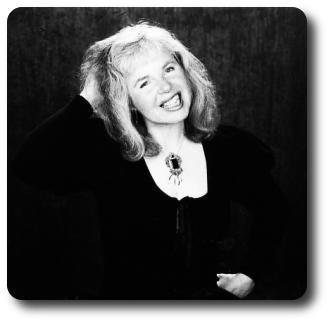 Jazz is inherently a sophisticated art form that allows a great deal of artistic freedom. This wonderful freedom lets me integrate the many diverse musical influences that have been part of my life, elements of classical and religious music, rhythm & blues and rock. We will be releasing two very different CDs in 2006.
Gail Selkirk - Songbird of Swing!
This CD showcases 10 of my own jazz compositions. I arranged and performed all lead and harmony vocals, piano, keyboards and bass. Supplying all the drum work is the great Jimmy Boudreau. Funky percussion is by Chris Adair. Great sax work by Hal Goodman and Paul Fleming, fabulous guitar by Fred Smith and a lovely violin solo by David Ragsdale grace this CD.
A Choir of One!
A Choir of One is unique because my jazz arrangements of traditional hymns feature:
All the vocal parts sung by me (hence the title: A Choir of One!)
Unusual use of the voice
Creative effects facilitated by technology
Diverse musical threads
These elements help to create a CD of beautiful vocal arrangements. &nbsp Some of these are elegant and simple, while others have the complexity of an orchestral work. All of them are meant to visit the spiritual place situated at the very centre of each one of us.
Please visit the Music portion of our web site to check out the arranging and recording details for each cut as it becomes available.