Songbird of Swing
Composer : Gail Selkirk

Instrumentation and Musicians:
Vocals : Gail Selkirk
Piano: Gail Selkirk
Bass: Gail Selkirk
Drums: Jimmy Boudreau
Preview of: Songbird of Swing - MP3

3.2 MB
Problems streaming or downloading? Click Here.
As well as providing song previews in MP3 format as above, we are starting to try out a new format for song downloads - Ogg Vorbis, which is an alternative to the common MP3 format. We have found that Ogg Vorbis audio files are of a higher quality than comparable MP3 files. It is possible that your media player already supports Ogg format if you are using WinAmp in Windows or iTunes on a Mac. If you are, try downloading and playing the Ogg versions of Songbird of Swing and see if you can hear the difference:

Here's a link to the Ogg Vorbis web site if you are interested in finding out more about this new format.
Lead/Lyric Sheet:
Background of the Song
There's a cemetery near our house that we use as our own exercise/boardroom facility. This large, beautiful space is generously populated with huge old trees that are the homes of thousands of birds and of course, gravestones. It's in here that we can walk five enthusiastically paced miles while solving business challenges and ever dreaming and scheming.

I usually start all of my arrangements here, building the song in my head as I march along. That simple walk in the cemetery rewards me with five miles under my feet plus a skeletal musical structure which I can further fatten.

Songbird of Swing is the name of this cut, the name of this CD and my moniker as well. I purposely wrote it to be a signature song - such a quaint,&nbsp dated idea. :-)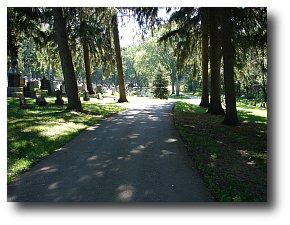 The Gory Details:
I sang a cutesy lead vocal, followed by a classically-voiced choir of "Gaillettes" to sound like little birds in tall trees.

The key of G minor naturally employs diminished seventh and half-diminished seventh chords to further darken the tonality, making the song sound somewhat spooky and modal. To create an interesting progression, I mixed straight triads with chordal extensions. The melody is a bit "hilly", but I think the changes and rhythmic shots support it well.

Thank you to Jimmy Boudreau for moving this tune along at a jaunty clip!

Take a listen to Songbird of Swing by clicking on one of the links above. Then download the PDF file that contains the lead/lyric sheet, and try it out!